Mold Remediation In Hobe Sound Florida
Even though mold is common and can be found everywhere, both indoors and out, this doesn't minimize its destruction when found inside the home. Mold is typically the result of a larger issue, namely a water sourced one, like a leak in a pipe or roof. In addition to a water source, it needs humidity in order to thrive. Most times, mold can grow unnoticed for a period of time as pipes are within walls and leaks from a roof can take some time to penetrate down to the living areas of the home. Once the visible and olfactory effects begin to surface, mold has had some time to spread and a residential mold remediation plan will certainly need to be put into place.
Since mold can exacerbate existing health issues and cause sickness, it is best to address the situation immediately if mold is found in your home. Not only will you be protecting your family, but you will also be keeping the integrity of your home's structure. EcoStrike's highly trained professionals and specialized equipment for mold remediation services will locate the source of your mold, clear out the damage and get your family and home back to a healthier and safer environment.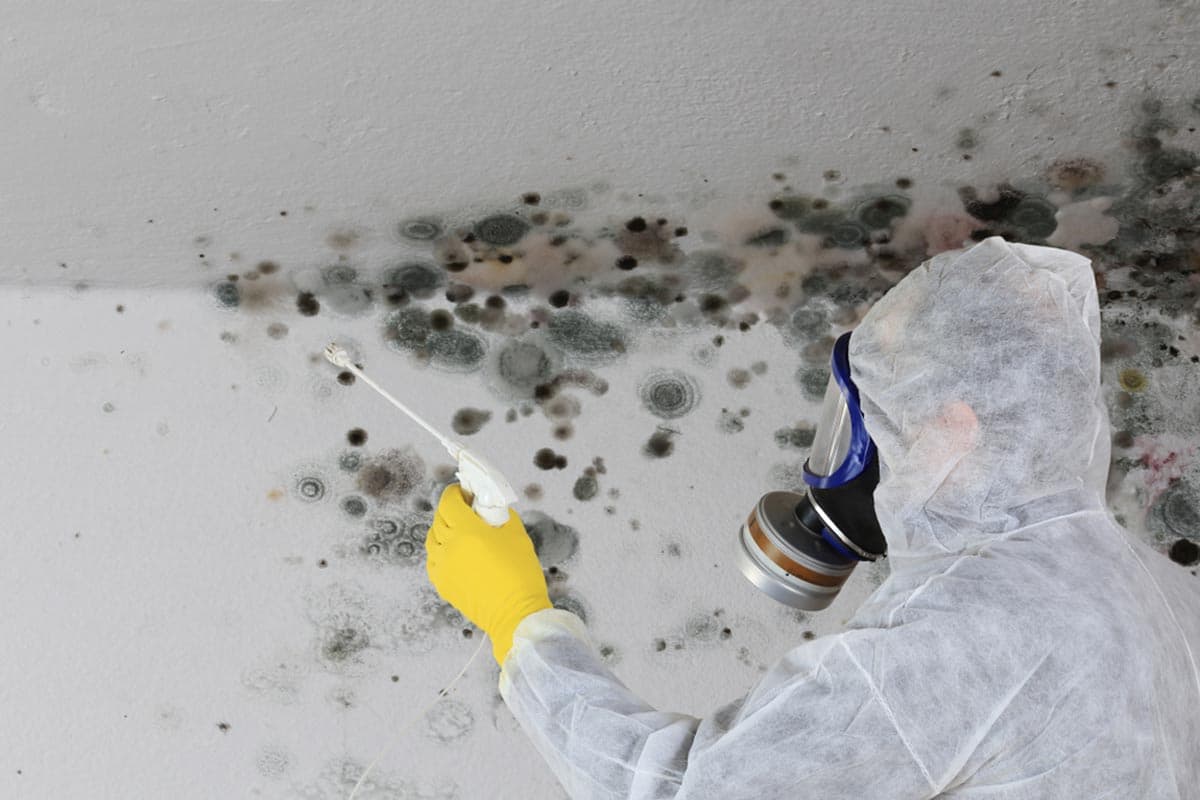 The Most Common Places To Find Mold
Though there are good and bad molds, finding mold indoors is never usually a good sign. Mold is known to cause health problems in those that are otherwise healthy and in those with existing conditions, especially respiratory. It can also eat away at building materials, causing structural damage. Mold is everywhere all around us and only becomes a risk when it settles into favorable conditions of moisture and humidity. It is often the result of water damage since it requires water to develop. Therefore, being aware of possible water damage is key to determining the most common places to find mold.
Bathroom
The bathroom is the most ideal environment for mold growth. With water constantly being used in the bathroom, it is the perfect location for growth to occur because of the moisture and humidity. Regular checking of certain areas and adequate ventilation is key to helping to prevent the growth of mold. Most know to check shower tiles but there are other areas that should not be ignored. While you're checking in the shower, examine product bottles, loofahs, faucets, the shower head, corners and grout. Around the toilet is a worthwhile place to check as well-behind and underneath. The pipes under the sink are also important to look at. Walls and floors are also great indications of water or mold damage as most pipes are behind these surfaces.
Kitchen
The kitchen also provides ample opportunities for water and mold damage to occur. The warmth of the stove, active appliances and hot running water can help to contribute to the growth of mold as well. Between the dishwasher, sink and refrigerator, there are a few appliances that use large amounts of water. Everywhere around the sink should be checked, behind and underneath, on and under, especially around pipes. As you clean your fridge, focus on the area that contains the drip pan and ensure that it is dry throughout the area. Make sure to also check all of your cabinets where dishes are placed. Mold can easily develop on dishes that continue to be wet because of not being dried properly. To eliminate the chance for mold to grow, ensure that you dry the dishes as soon as they are finished being washed so they are put away dry. Be mindful of your kitchen garbage can also because disposing wet food in it will cause mold to grow and spread throughout. Lastly, make sure to empty the trash can often and ensure the receptacle is washed and thoroughly dried.
Living Room
Though less common for mold growth, the living room is still able to develop mold. Drink or liquid spills are a main culprit, especially if carpet is the flooring. All spills should be immediately cleaned to prohibit mold from growing. Plants may also be a good place for mold to grow if the environment is humid and they are watered. Soft porous materials such as couches and curtains are also known to be able to harbor mold and bacteria.
The most important thing to know if mold is found in your property is to have it removed. Because of the extensive damage it can cause to both health and structure, it should be addressed immediately. Using a professional mold remediation company to handle your mold remediation is usually the best choice regardless of how large or small the issue is. The experience and specialized equipment available to them can make the job much easier and ensure that the root problem is addressed to prevent future mold from developing again.
Eco Strike In Hobe Sound Florida
EcoStrike is a full service restoration contractor that performs mold remediation, water mitigation, smoke and fire damage, and re-construction. Lamar Moore, President of EcoStrike, is a state licensed assessor which allows him to perform environmental testing and write remediation protocol on the projects they are not  contracted to mitigate.
EcoStrike has a reputation of providing a high quality service and making every effort to meet the expectations of their clientele. The common link in their customer's feedback and testimonials is honesty! After 15 years as a Jupiter contractor, their recent relocation to Hobe Sound has the entire team at EcoStrike excited to develop new relationships in Martin and Saint Lucie counties and continue providing the best restoration experience in the industry!
For a consultation and to schedule an appointment contact us today at 561-990-6653